Rim Taping
Machines
of European Quality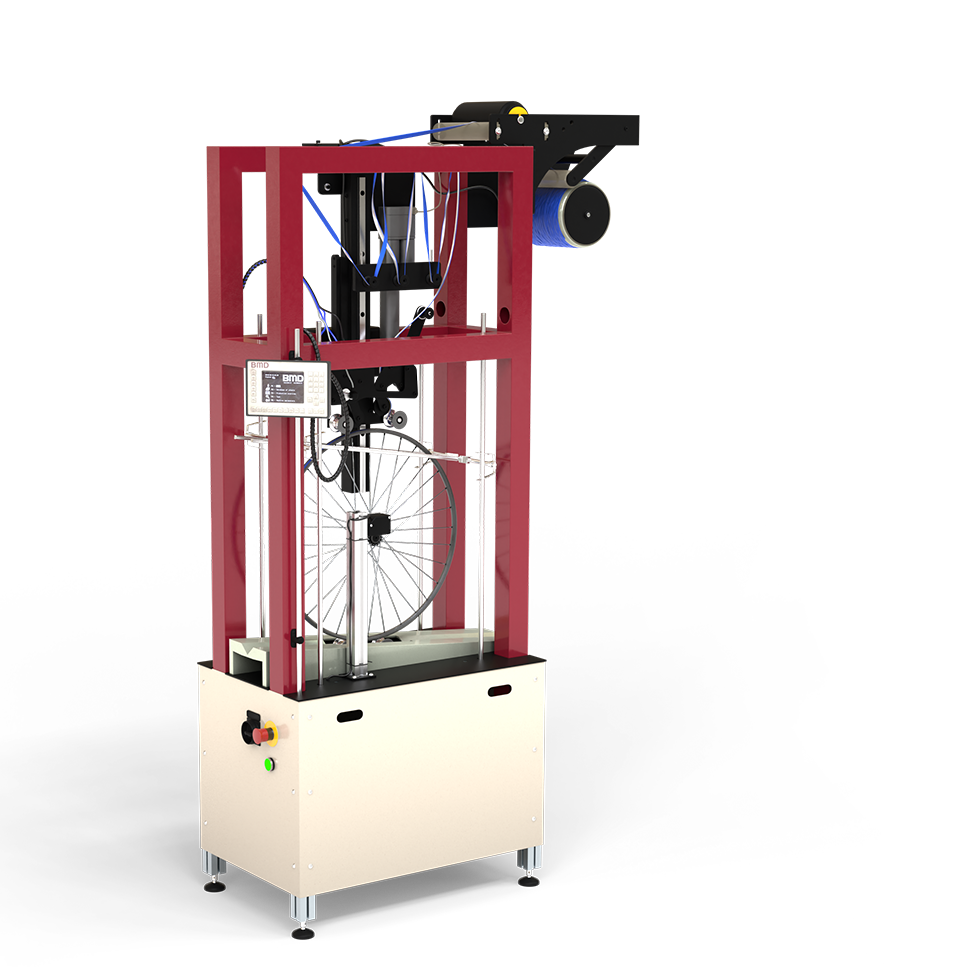 The BMD rim tape machine is a flexible machine for various rim tape applications. The smart designed machine enables you to apply tape to bicycle rims. Due to its design it is easy to set the machine for different rim diameters and rim heights. The process is fully automatic, during the application of the tape it detects the position of the valve hole. After the tape application is completed it will cut a hole at the valve hole position. The wheel database will set the different parameters used for the application of the tape. A new tape roll can be installed in a matter of seconds. The machine uses the same control system and user interface as on the other BMD machines. This makes the use of the machine easy for operators and service. The simple structured menu leads you easy to all machine functions.
Whether you need to apply tape to
aluminium rims,
carbon rims
or e-bike rims
you can trust our proven rim taping machines.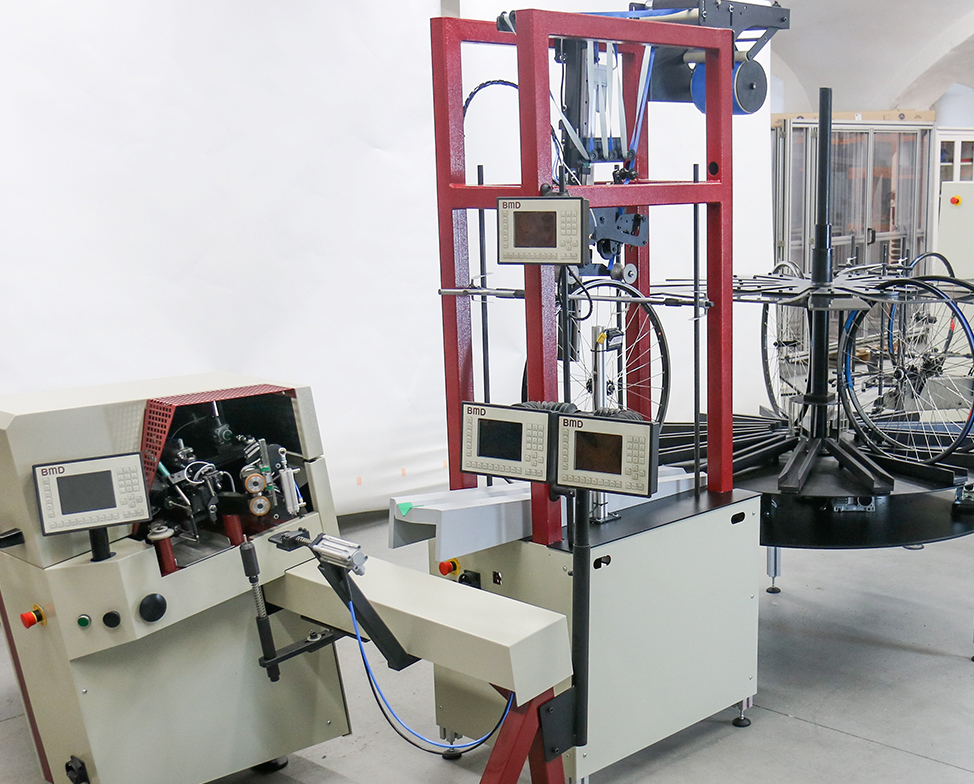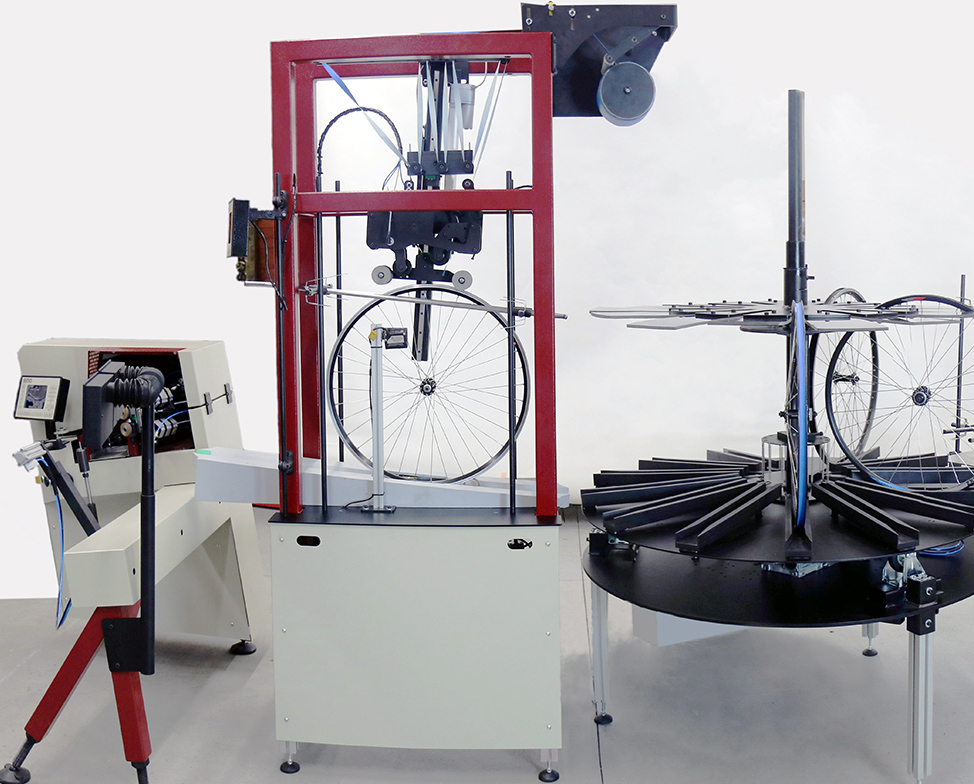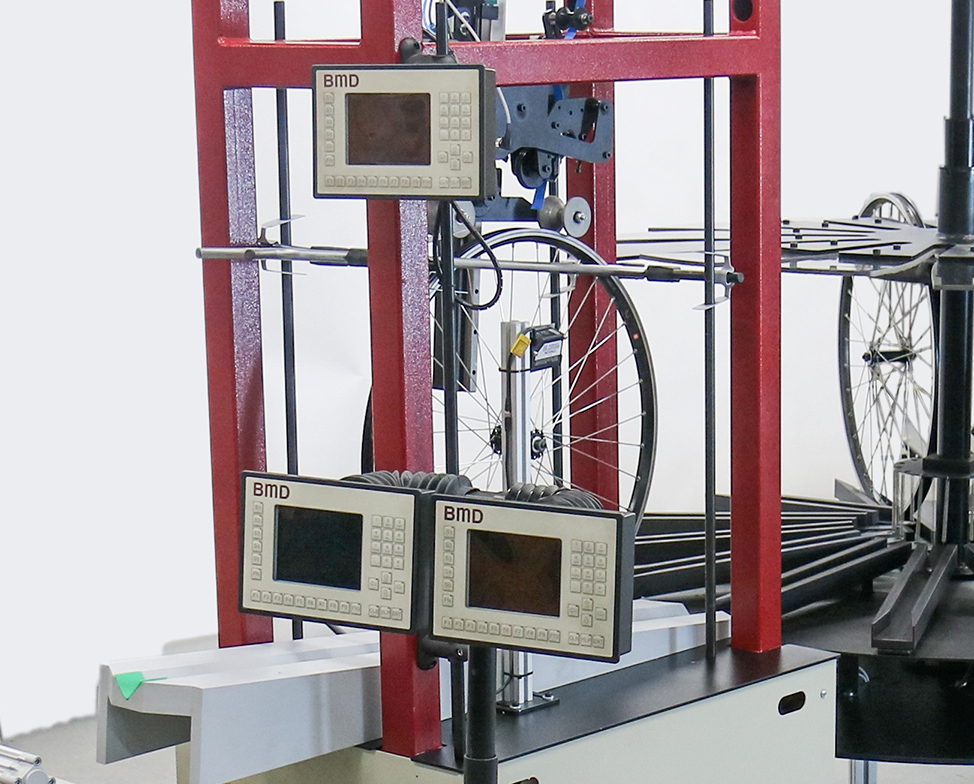 Automatic setting of incoming wheels
Uses standard parts for machine compatibility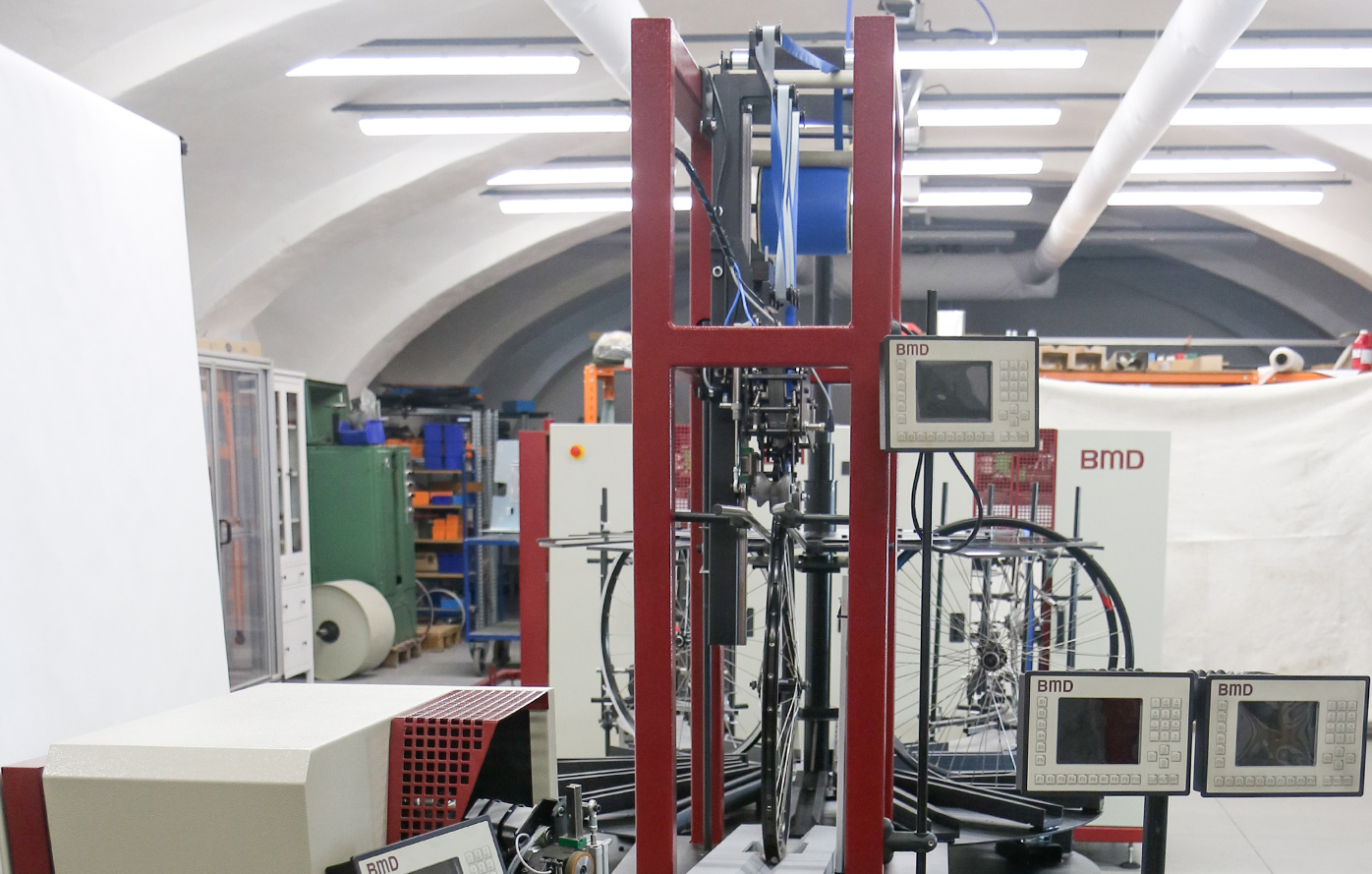 Easy of use due to tape roll changer
Can use different tapes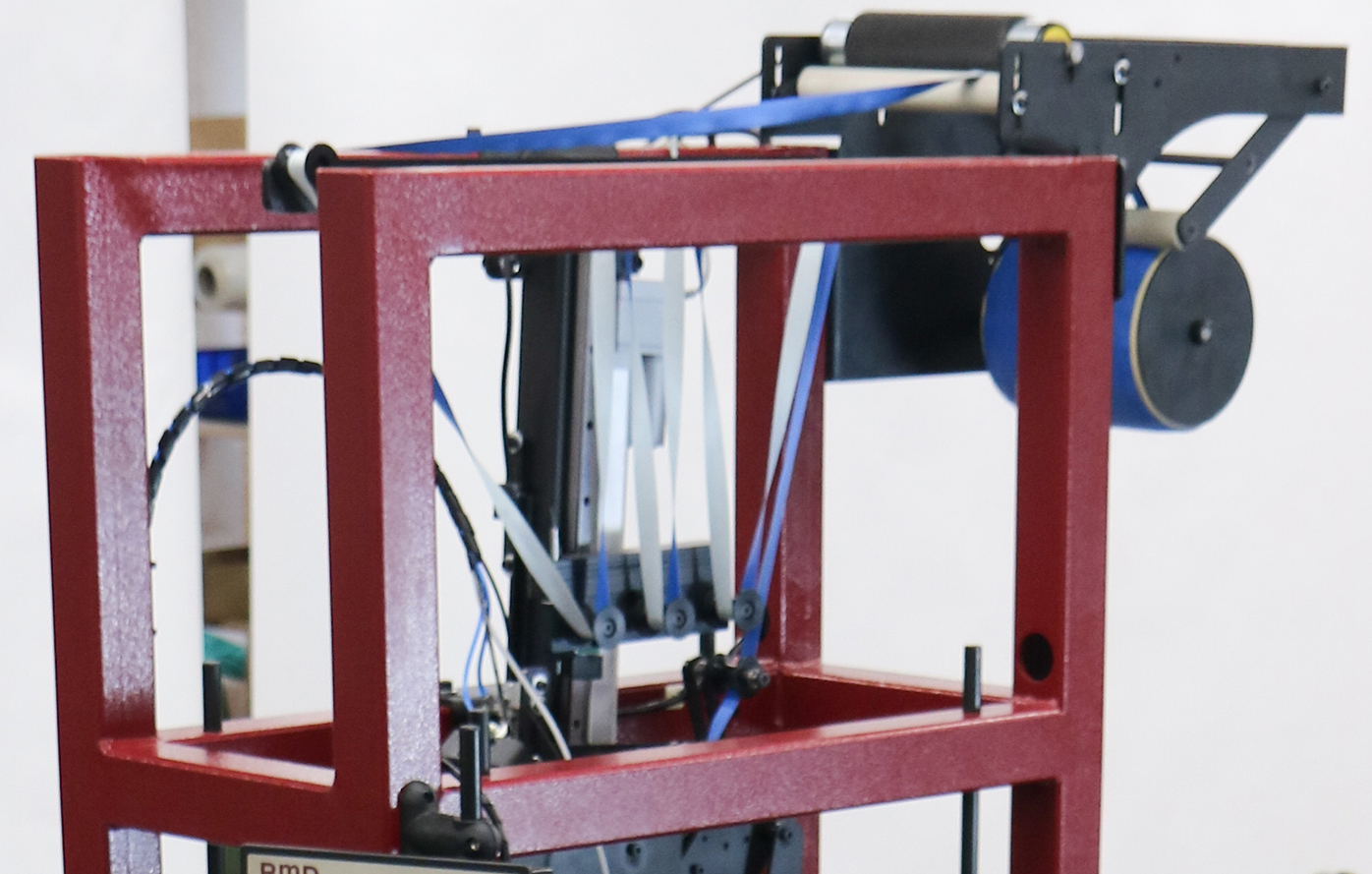 To set at every stage in the process or as a separate unit
Added into your current production line (new or replacement)
Includes track connection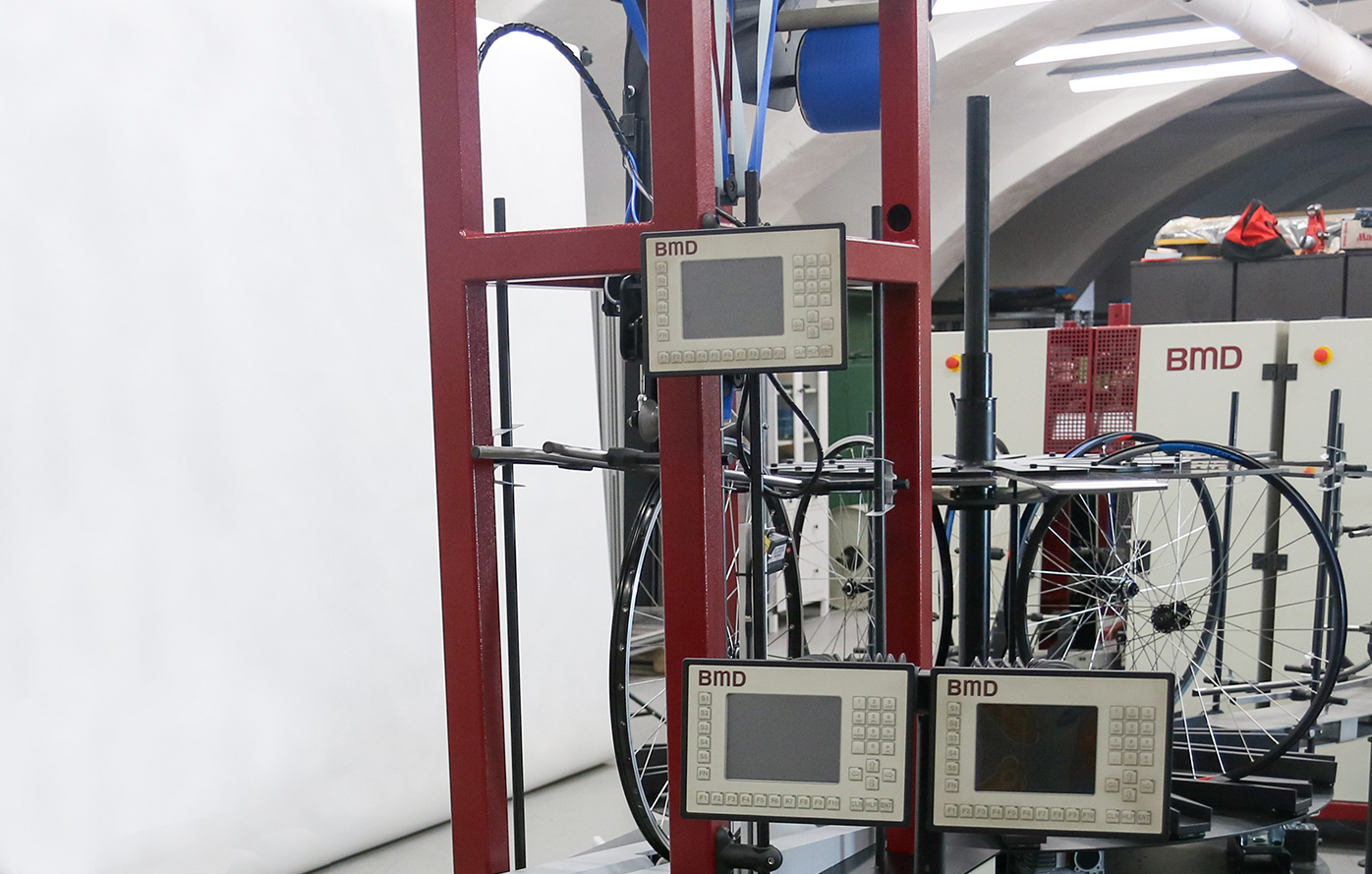 Benefits of Our
Rim Taping
Machines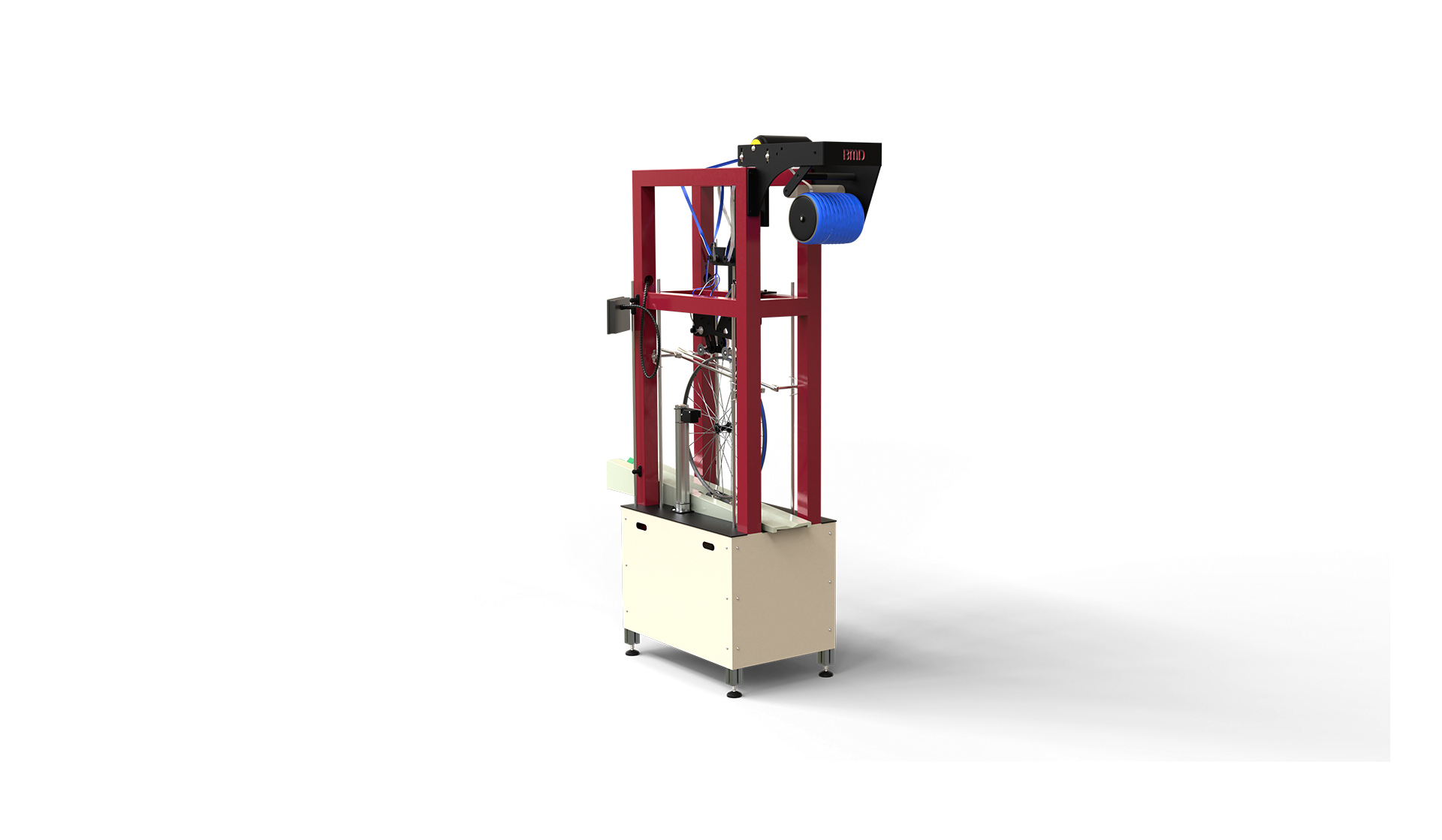 Fully automatic

Easy to set for different rim diameters and rim heights


Very quick change of the tape

Cuts a hole at the valve hole position

Fully automatic

Easy to set for different rim diameters and rim heights

Very quick change of the tape

Cuts a hole at the valve hole position
Technical specification
Wheel diameter:
16" to 28" (for 12″ contact us)
Dimensions (w × h × d):
920 × 600 × 220 mm
Operating air pressure:
6 bar
Air consumption:
80 l/min
Power consumption:
0.5 kW
Videos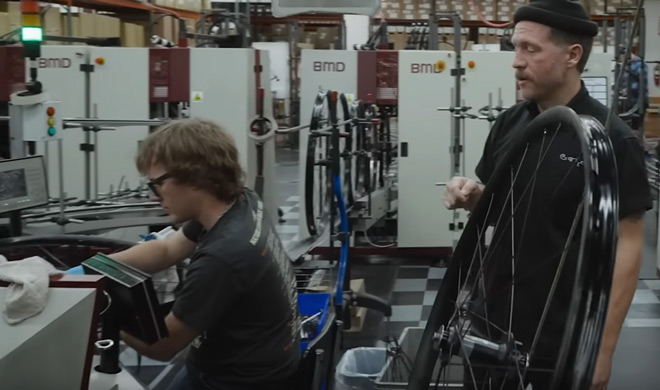 Santa Cruz Bicycles factory uses BMD machines